If you are an Admin and you have a CTFd export, you can use the import tab to import the data. Importing a full CTFd export will wipe the existing CTFd data.
caution
We do not recommend importing a CTFd backup into an older version of CTFd than the original version that the backup was taken from.
You can import your zip file by going to the Admin Panel -> Config -> Backup -> Import page.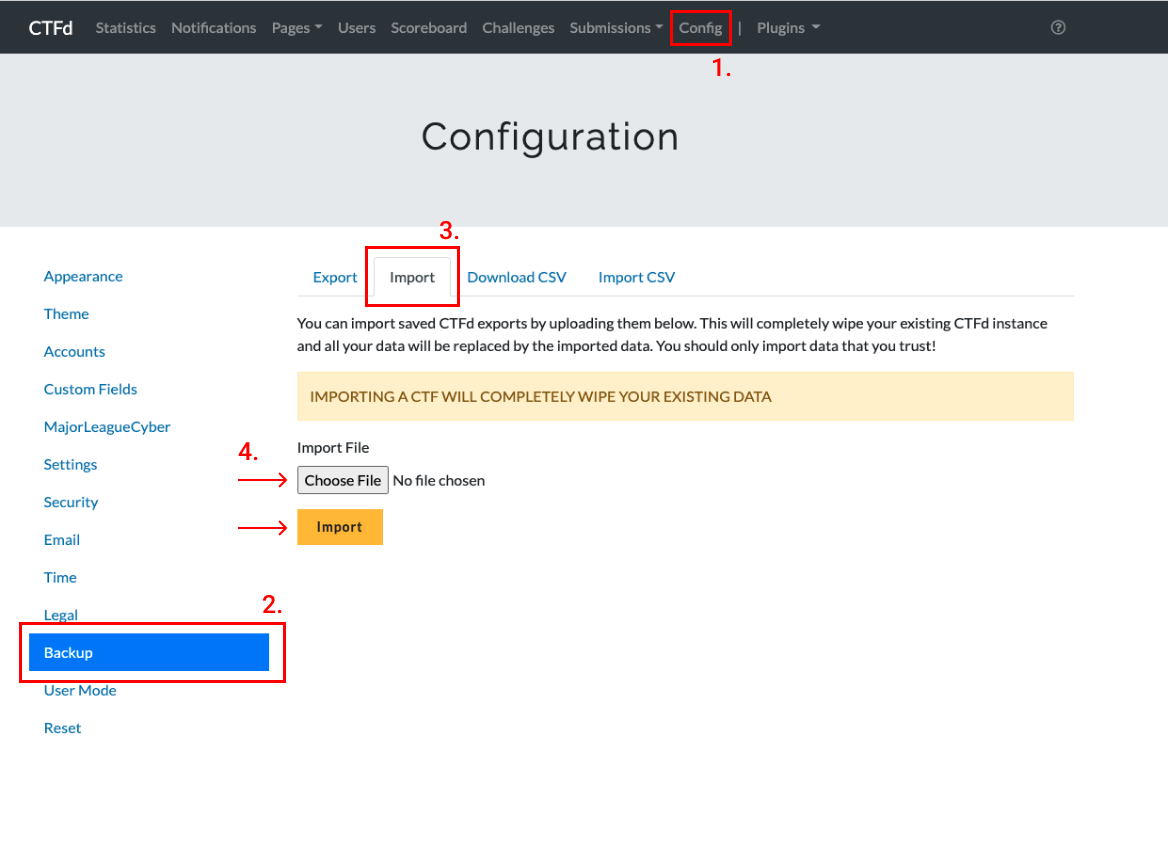 Depending on how big your import file is and how many entries are in each export table, the import can take some time to load.