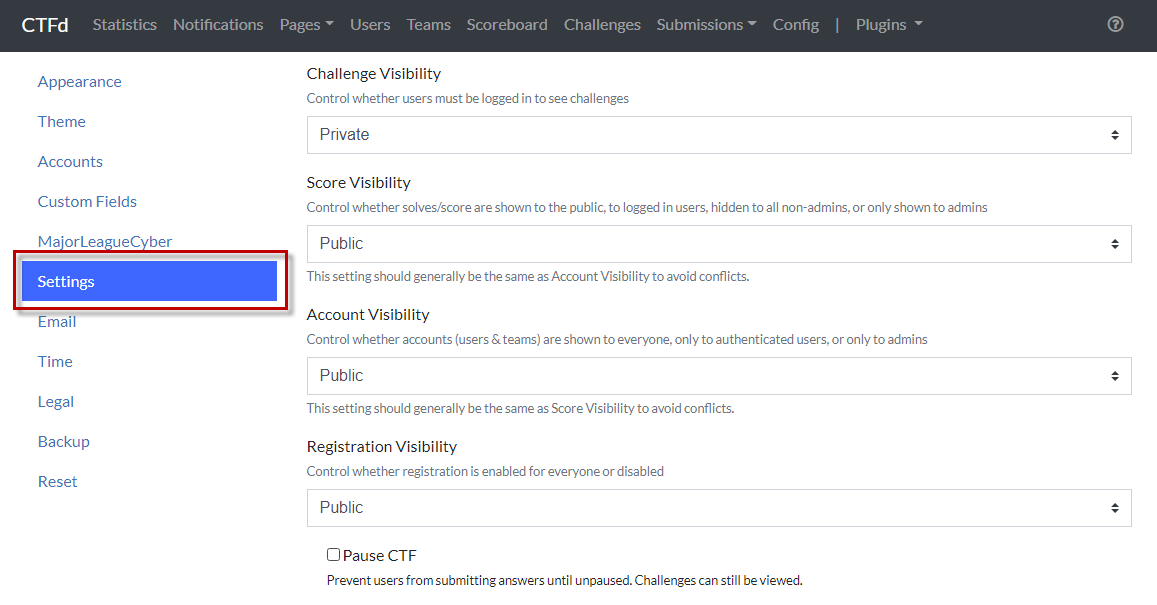 From the Settings tab in the Config page, Admins are able to control the following:
Challenge Visibility
Score Visibility
Account Visibility
Registration Visibility
Challenge Visibility​
Admins have the option to keep challenges in Public, Private or Admins Only.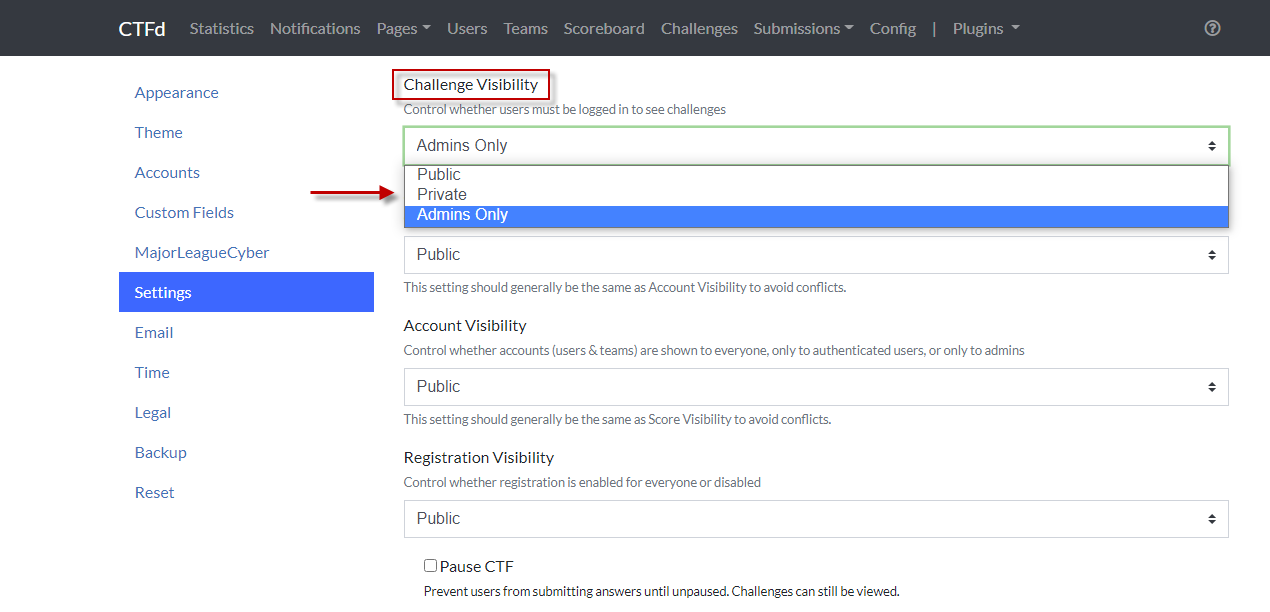 If Admins Only is selected, users aren't able to access any challenges and will see a forbidden page like the screenshot below: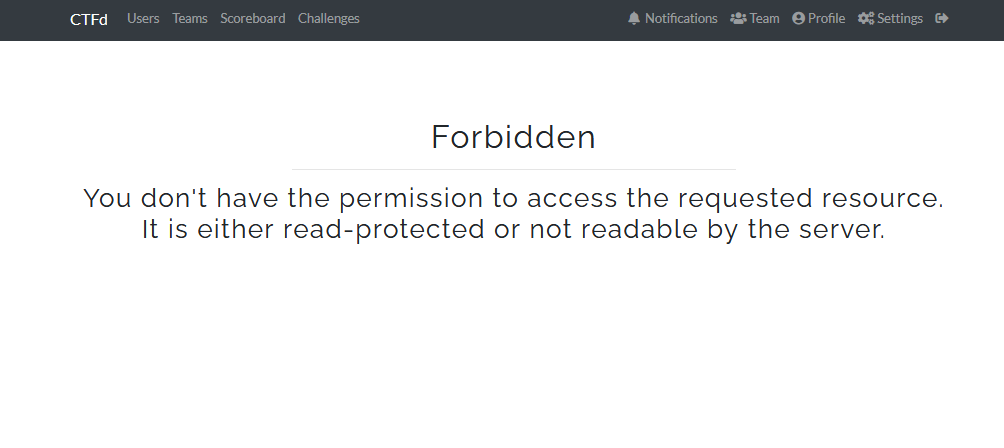 On the other hand, the Public option allows registered and non-registered users to view the challenges while the Private option only allows registered users to view the challenges.
Score Visibility​
Once scores are available, Admins can control whether to show scores as Public, Private, Hidden or Admins Only.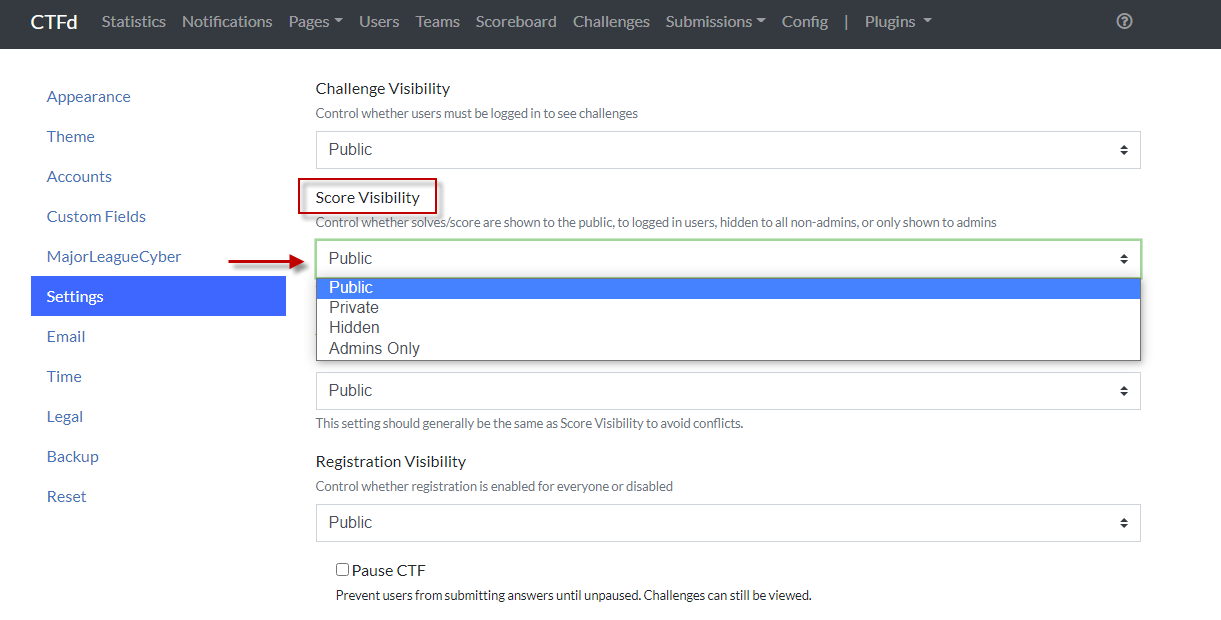 Public: Scores can be viewed by everyone
Private: Logged in users can view the scores
Hidden: Non-Admins cannot view the scores and will have a forbidden page prompt
Admins Only: Scores can only be viewed by Admins and the Scoreboard link will be removed from the navbar
Account Visibility​
Control visibility of user's and team's scores, solved questions, percentage of questions solved, etc.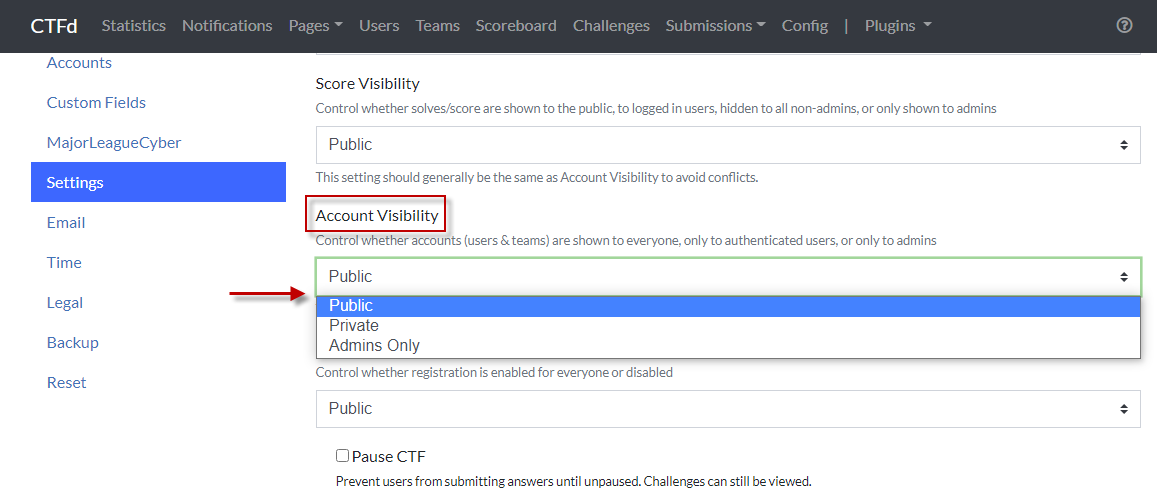 Public – User accounts are visible to everyone
Private – Only registered users can see other account information
Admins Only – Accounts are only visible by Admins in the Admin Panel
caution
Score Visibility and Account Visibility should generally be the same to avoid conflicts. If they're different odd situations can occur where a user's score can be seen on their profile but not on the scoreboard.
Registration Visibility​
Allows Admin to control if registration is available to the Public, Private or MajorLeagueCyber Only.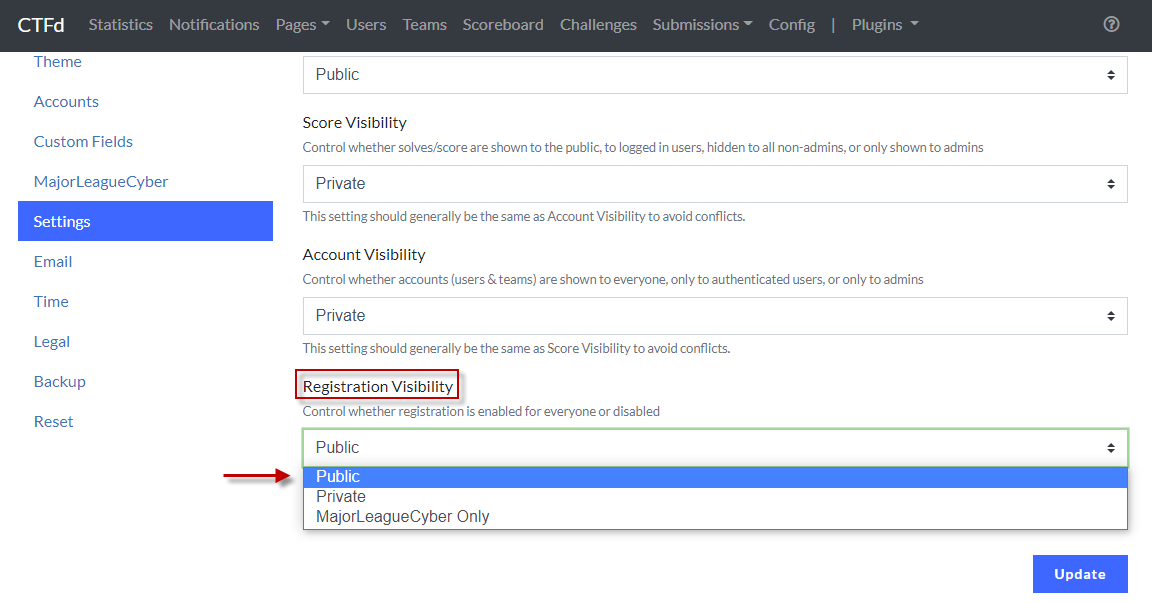 Public: Registration is public and open to everyone
Private: Registration is disabled and users can only login with an existing account or if an account is created for them
MajorLeagueCyber Only: Users can only login if they have an account on the MajorLeagueCyber Event Tracker