Creating Dynamic Value Challenges
A dynamic value challenge is a challenge whose point value for all participants decreases after each solve. See the dynamic value challenge documentation for details.
How to create a Dynamic Value Challenge​
In order to create a challenge you must be an admin.
Go to the admin panel by clicking the Admin button on the top right.

Click on the Challenges tab
3) Select the "dynamic" challenge type from the dropdown menu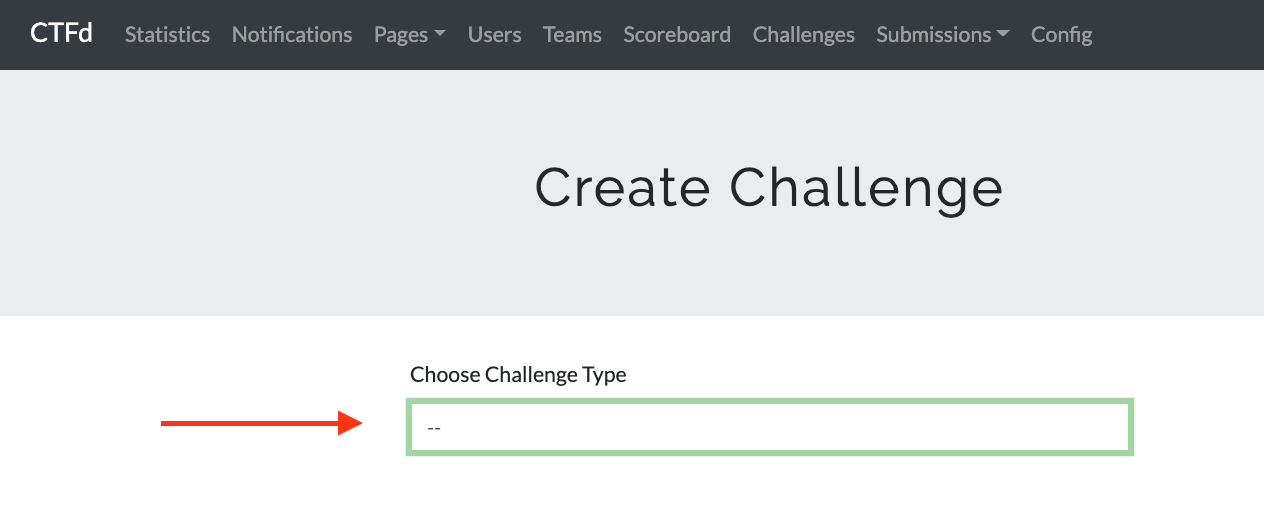 4) Enter values for the challenge's base points (from where it will start to drop off from), then add a decay rate (a larger number will drop the points faster), and finally select a minimum point value for the challenge.